Frequently Asked Questions
Below you will find some straight forward answers to some common questions about my web design services and websites in general. If you can't find what you're looking for and want a straight forward answer then drop me line. I may put your question in my FAQ's.
Common items found on a website
There are lots of bells and whistles you can put on your website but remember that the most important item on your website is your original content. Content is still the king no matter what!
Original Content
Image Showcase
Newsletter sign-up form
Videos
Downloadable forms
Social media buttons
Quote forms
Contact Forms
Portfolios
Visitor tracking
Action Buttons
Logos
Price Table
Triggers
Contact Information
Carousel
Sidebars
Featured Bar
Ecommerce
Member Login
Blog
Do you provide maintenance?
Once you get the keys (security codes) to your shiny new website and drive off into the sunset then you are responsible for all updates, revisions, maintenance and repairs if something goes wrong.  If you don't want to deal with that sort of stuff then I can take of it for you with monthly maintenance services where I could:
Backup your website files
Update you website plugins, and new WordPress versions
Optimize keywords for search engines
Setup a Google webmaster account
Help get you listed on local directories
Make changes to your sites content
How can you offer these low prices?
If you've shopped around then you already know that my prices are very competitive. The reason I can offer such great value at lower prices is because like most budding solo-preneur's, I have a job. Designing websites is my passion but it is not my primary source of income, yet
How long does it normally take to build and go live with a website?
Once you make a decision to get a website, it's exciting and you want it now! But the fact of the matter is good website design take time. 4-6wks or longer depending on what you have available for content (remember content is king), any images, a logo, color scheme and us going through the process of dialing in the look and feel until your satisfied that we captured your company in the best possible light. Sometimes that means several revisions.
How many pages can I have on my website?
The base informational package includes 5 pages which is generally Home, About, Services or Products, Contact Us, and one advanced page like Testimonials or Frequently Asked Questions (FAQ). For the most part that is all you'll need. But you can have as many as you want.
I don't have a clue about this #!&ing geek stuff and don't have time to figure it out, I just need a website
Now your talking my language.  Back in Chicago streets it was normal for people to just get to the point in a very colorful way.  It's kinda the same way in a factory only they call it "shop talk".  Either way they don't pussyfoot around and neither do you.  I can help you get your website but before I do I need to speak directly with you just so we know were both on the same page.  715-896-4094
I have a website that totally sucks and I need to get it redone before my mother-in-law sees it
Wow!  Its that bad!  You better come see me right away (or skype) so we take care of this and I promise not to laugh or send your mother-in-law a link.   If you need a total redo then you better go kick somebody in the nuts for screwing things up then come see me. In cases like these it's best to talk on the phone or skype, if anything you'll get somebody who knows what your going through and you can vent with as many colorful terms as you like, that's what I'm here for. 715-896-4094
I totally love building my own website, just need someone help me get my geek on
I can totally help you get your geek on. Helping people with their website projects is what I do, and been doing now for several years. A website is more than just a bunch of graphics, colors, and text. As small business owner it's your store front, your billboard to the world, it reflects your personality, your charm, it's where your customers connect with you. So who knows you better than you do, nobody. Not even me, although I've been told sometimes the I know my customers better then they know themselves but that's beside the point. I say kudos' to you fellow designer / business owner and I'll do my best to help you through whatever problem your experiencing. 715-896-4094
My business already has a website, I just need someone to help making some changes?
Yep, I can help you with that. If you just need few minor changes then cost is going to be minimal. Just let me know what you want changed and I'll give you a quick quote. It's super easy to get started, just complete this form. Or shoot me an email. Or if you prefer real conversation just give me a call and we'll talk about it 715-896-4094.
My non-profit needs a website but can't afford big city designer prices
The best way to save money is to build your own website. I think that most non-profits don't need much customization which is where most of the cost is. Think taking your car to a mechanic in most cases the majority the cost is going to be the skilled labor not the parts. In website design it's the same way, you're paying me because I've spent many years developing web design skills and can do the job much faster and with better results than if you tried to do it yourself.
If you want to save money on a website then you need to learn how to become a "backyard mechanic" and do the job yourself. I wrote an blog post that addresses this very issue and provides a ton of resources to help you build your own website.
My stuff is going to sell like hotcakes, just need a website to sell them for me so I can cozy up on a beach with a fancy umbrella drink
Hat Tip to you.  We need more people like you, confident, bold, knows what they want.  I love being involved in projects like these, to see someones idea come to life.  Would love to hear more about what your up to.  Lets talk and build something awesome together.  I'll provide the techie stuff, and you just keep being you.  Who knows maybe someday we'll be clinking glasses together with those fancy umbrellas (my glass will have Leinies Red in it) 🙂  715-896-4094
What areas do you serve?
I can and have created websites for people in different states. I don't mind doing that because even people who live in big cities still need small town affordability.Thanks to skype I can meet face to face with anyone.
Physically I prefer to stay within a 50 mile radius of Humbird which is where I live. The reason is because there is no better way to start a relationship then face to face. Plus I get to see the business in action, what it looks like, what if feels like. I get to see the owners, employees, and surroundings. I feel it just makes for a better overall experience for both the those I'm serving and myself.
What is an Informational Website?
Informational websites generally have 4 – 5 pages and are the most widely used on the majority of the smaller businesses. Essentially Informational websites are like your very own billboard, yellow pages, and newspaper advertisement all rolled into one package that can be easily updated.
You have only one chance to leave a first impression (home page). Make the most of it with images, great headlines, and easy navigation. Tell your story (about page), why you love what you do, how long you've been doing it, and why they should choose you. Visitors came to your website because of what have to offer (product or service page), make it look great with images and great descriptions and finally let them know how to get a hold of you (contact page) to make a purchase. Oh and don't forget to show them other customers (testimonials) that were happy with your services.
What type of industries can your websites be used for?
The number of industries is virtually unlimited because each design is unique and custom tailored to the business. With that being said here are some examples of what industries could benefit from an online presence.
• Accountants • Artists • Bar & Grill • Bed & Breakfast • Campground • Chiropractors • Churches • Construction Contractors • Coffee Shop • Computer Repair • Dentistry's • Dog Groomer • Employment Agencies • Farming • Fight Promoters • Fitness Center • Golf Course • Handymen • Home Builders • Interior Decorators • Lawyers • Landscapers • Make-Up Artists • Non-Profits • Organic Farms • Salons • Personal Trainers • Photographers • Plumbing • Real Estate Agents • Restaurants • Senior Citizen Housing • State Government • Tavern • Tire Service • Worm Castings
What will I need to get a website?
A Domain name – The internet is gigantic web of networks and computer devices interconnected by numbers known as Internet Protocol addresses (IP's).  Think of your IP address as you would GPS coordinates, using numbers it provides your exact location.   But  people don't normally use GPS numbers to find you, instead they use the street address  assigned to that coordinates.  In my case my GPS coordinance is 44.53026 -90.889881 but my assigned street address is W11428 Alderman St, Humbird, WI 54746.   My website IP address is 174-124-75-195, but my assigned domain name is kamdukewebdesigns.com, or more commonly referred to as my website address.   The difference is I don't get to choose my street address, but I do get to choose my website address.   Every website needs to have a registered domain name which can purchased through a company like the one I use QTH which also does my hosting.   Cost about $20yr or less per year.
Hosting Service –  Just as GPS coordinates point to physical locations on the planet, IP addresses point to physical locations on a computer network, commonly referred to as Hosting Provider.  The Hosting Provider houses all the files associated with your website so they can be viewed just as your viewing this post in your browser.  The provider I use is called QTH which is a local company based out of LaCrosse, WI.  Their support so far has been extremely good and the pricing quite reasonable. They are not the biggest company but they are responsive to my needs and I really appreciate that. I've also worked with some of the bigger companies like Blue Host, Host Gator, and Go Daddy. Although I recommend QTH, anyone of these companies are suitable to host your small business website. One thing I noticed with the bigger companies is they like to up-sell you anytime you make contact and support although good, can be a waiting game.  Regardless of you choose just make sure they have the C-Panel interface with the one-click WordPress installation. One last thing is stay away from the FREE hosting services it's not worth it. Domains & Hosting is so reasonable these days that there is really no reason not to get your own .com address. Imagine how unprofessional it would be if my website was www.kamdukewebdesigns.freehosting.com.   Plan on spending about $60 or less per year.
Website Design Service – Creating the image you want to portray to the pubic using words, images, and other common items found on a website. Cost ranges from DIY to upwards of $10,000. My prices are on the low-end of the scale ranging on average $1200 – $5000.
If you do-it-yourself then you'll need:
Platform – A website platform is the type of software technology used to build your website. For example I used to build websites using only the languages CSS & HTML with FTP uploads, which could get very tedious, repetitive and time-consuming. But then I discovered the open-source content management platform called WordPress. It provides a framework that drastically reduces the amount of coding needed, and in most cases doesn't require any coding at all. At first I was very skeptical, but then I started using it and now I feel it is the most powerful and easy to use platform I've ever seen and the best part is it's FREE. I use it exclusively now for all my websites and I recommend you use it to. The auto-install option provided in your hosting services cpanel makes installing it super simple, and the whole installing process will take you about 5-10 minutes. There really is no reason to not to use WordPress and the majority of the tools outlined in this post are related to designing websites with wordpress. There are other platforms that don't require coding like Weebly, WIX, Tumblr, Squarepace, Homestead, but in my opinion none of them come close the control, flexiblity and pricing of WordPress. If your using one of these site-builder services then I'd suggest you make the switch to WordPress because in the long run you'll have more options, more flexibility, and you'll be happier with a much more desirable outcome.
Framework – Framework in WordPress is a library of code that is the structure to your website. Here's a good way to think about what a framework is. Every automobile has a framework (chassis) that has a place holder for features like wheels, seats, doors, hood, windshield, engine, you get the idea. The library of code is the framework that houses the placeholders for the website features like headers, content area, sidebars, footers and so on. So think of the framework as a collection of place-holders that will store the different features, ie placeholder for header, footer and so on. the more access you have to those placeholders the more control you have over your website. Although the features may differ slightly from car to car, or website to website, the general location and functionality stay the same. The Framework I use is called Genesis Framework by StudioPress. Genesis gives you more placeholders than any framework I've seen but it's not free (not everything is free) and will set you back about $60 but well worth it in my opinion. Website developers and do-it-yourself website creators from around the globe use and trust Genesis and so should you.
Themes – Continuing with the car analogy think of a wordpress theme as the style and color that covers the cars framework. It is the interface that allows you the website designer to control colors, menu structure, page layout, font-styles, and more without having to know how to code. WordPress comes with several ready-made out-the-box themes loaded for you and access to almost 2000 more at wordpress.org I recommend you use the free themes as your playground to get your feet wet with navigating settings, changing colors, adding menu items, playing with widgets, plugins and so on. Once you get some experience behind you, you'll soon realize that most of these types of free themes have limitations that prevent you from having full control over your website. Remember as your own long-term web designer the more control you have the better. For those of you already familiar free themes, you know what I'm talking about. None the less they are a very good starting point. I will say that if are building a website for your church, or blog where customization isn't an issue then a free theme will be just fine. Cost = $0
Premium Themes – Premium themes offer more options, support, and flexibility than free themes. Many premium themes can be industry specific, for example if you're a photographer then you could purchase a ready-made professionally designed theme for photography, all you need to do is add content. Plan on spending up to $100 for a good theme. Personally I like and use Dynamik Website Builder by Cobalt Apps because it offers the Do-It-Yourselfr full control over the design of their website so they can build their way, its like giving a painter a blank canvass. It has hundreds of built in design options as well as some advanced functionality you'll appreciate later on as you become more proficient with the building and maintaining your website. Some good places to find premium themes are WordPress Commercial Themes, StudioPress Themes for WordPress, Envato Premium Themes and Elegant Themes
Why should I hire a web designer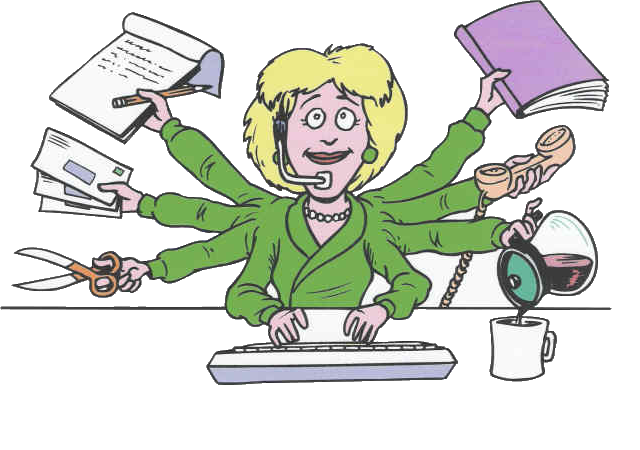 In most small business everyone already has a job to do. Actually everyone already does multiple jobs and aren't  looking to add more work to their day. Your web designer should become part of your team, they become part of the reason that your  business succeeds.
If you struggle to find the time to run your business because you're bogged down with website woes.  Or  if you've been wanting to have a website for your business but just don't have the time or patience to figure it out.  Then it's time to hire someone like me make your life easier and allow your business to flourish and grow.
Its more affordable than you might think