Web Design | Copy Writing | Marketing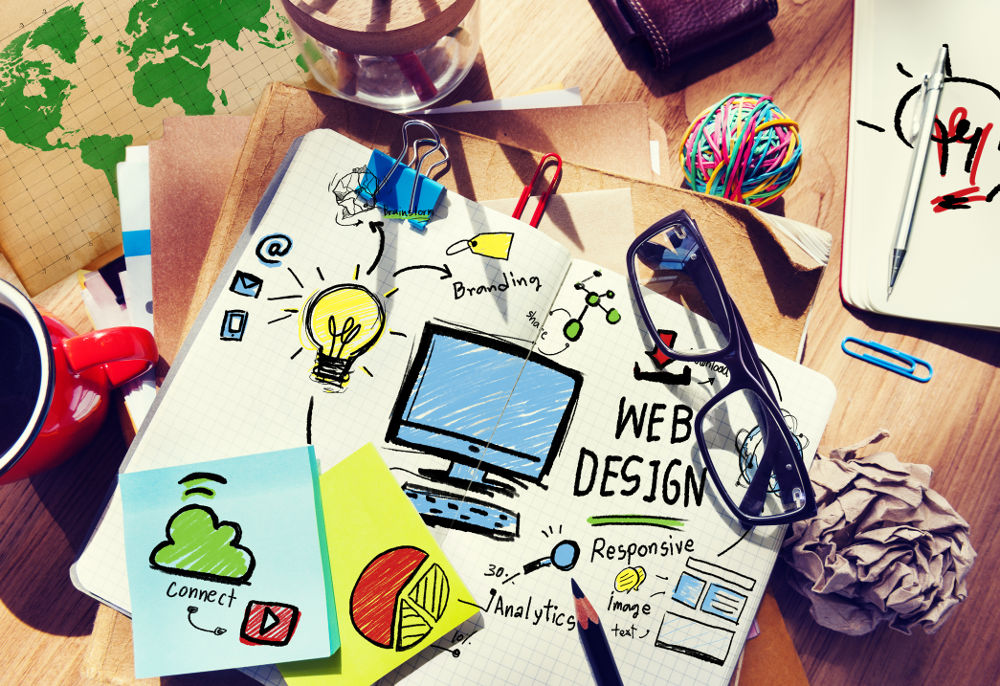 Web Design Services
Customized to your business image | Each client I work with gets my full-attention from inception to launch. Together we'll ensure your website reflects your personality, your creativity, and showcase your expertise giving visitors a memorable user experience.
Good Fit? |I have no desire to sell you something you don't want or need. In fact I'll be the first to tell you if I don't think that your business is a great candidate for my website services. If you need a 100 item fully integrated storefront I'm not your guy. But if you need a site to promote your services or sell 10-20 items using Paypal while building a client email list with opt-in's then I can definitely help you.
Mobile Friendly | Your website will be responsive which means I'll use a web design strategy aimed at crafting an optimal viewing experience for your visitors regardless of what size screen they use. The goal will be to mitigate Pinch & Zoom, and Scrolling on the smaller devices and to ensure your website passes the Google Mobile-Friendly Test.
Cheap Employee | Low prices, great service, and the increased sales potential should be enough to justify a great return on investment. But an often overlooked benefit of a website is the peace of mind knowing that you'll have a constant 24/7/365 virtual assistant willing to answer questions about your company for anyone wanting to know, day or night. When you think about it, your website is one of your most valuable assets, and probably the cheapest employee you'll ever have.
Lets get started building your website, it's more affordable than you think!

Copy-writing Services
Content is so very important | Content whether it be; a headline, an image tag, or item description, is a website element often neglected. People tend to focus more on color scheme, images, and nice layouts. The bells & whistles are great for making a good overall visitor experience and attracting attention, but it's what you say and how you say it that keeps visitors interested. This applies to whether it's a home page, about page, service page, or any other page.
Headlines & Personality | We'll create headlines that grabs visitors attention while also helping them to quickly navigate for what they want. The content we develop will be aimed at keeping readers engaged and entertained while also providing the value they were expecting by coming to your site. We'll craft your message using language and phrases that match your desired tone & personality. We want your content to flow naturally and not feel stiff or manufactured.
Insights & Reflection | Small business owners are so busy they don't often have time to reflect and purposely look at their business in the manner consistent with the views of their customers. My interviewing technique is all about helping you to recenter your focus around your customers needs, who they are, what they think, how they act and so on. You know your business better than anyone else and it's my job to help you capture that essence in a way that makes sense in a digital form. If you are in my area we can do this in person otherwise a phone call or Skype work just fine.
Lets get started building your website, it's more affordable than you think!

Marketing Your Website
SEO Optimized to your target market | SEO (Search Engine Optimization) is the process of identifying distinct keywords and phrases that are specific to your target area and audience. Then embedding those words within the content of your website in such way that it reads and flows naturally but can be easily understood by major search engines.
Website Rankings | If you want to rank well in search engines (most people do) then we must develop an SEO strategy that includes more than just the basics. To improve your chances of ranking higher in Google or Bing we must consider longer keyword phrases along with geographical location, as well as other ingredients like occupations, clients likes & dislikes, age, and whatever else we can use to get your message in front of the people who are most likely to buy from you.
Advertising on Google or Facebook | Advertising is an excellent way to test your message to a target audience. Using this method can save you much time, energy, and expenses down the road. Why waste time & money on large campaigns that fall flat. It makes more sense to test your marketing with a smaller group to figure out what works & what doesn't without going broke. Once we nail down a message that converts then we can begin rolling it out to a larger audience.
Social MediaThe impact of social media is crazy powerful, do not neglect them. Pick one that you are comfortable with and begin engaging your target market. Join groups, start a page for your business, start writing a blog, interact on Twitter. Consider it research that helps you understand how to provide more value to your customers.
Finally just want to let you know that you'll get a partner who knows how to create your small business website. Someone who you can kick around ideas with, give you advice on content and marketing your business online.
Lets get started building your website, it's more affordable than you think!