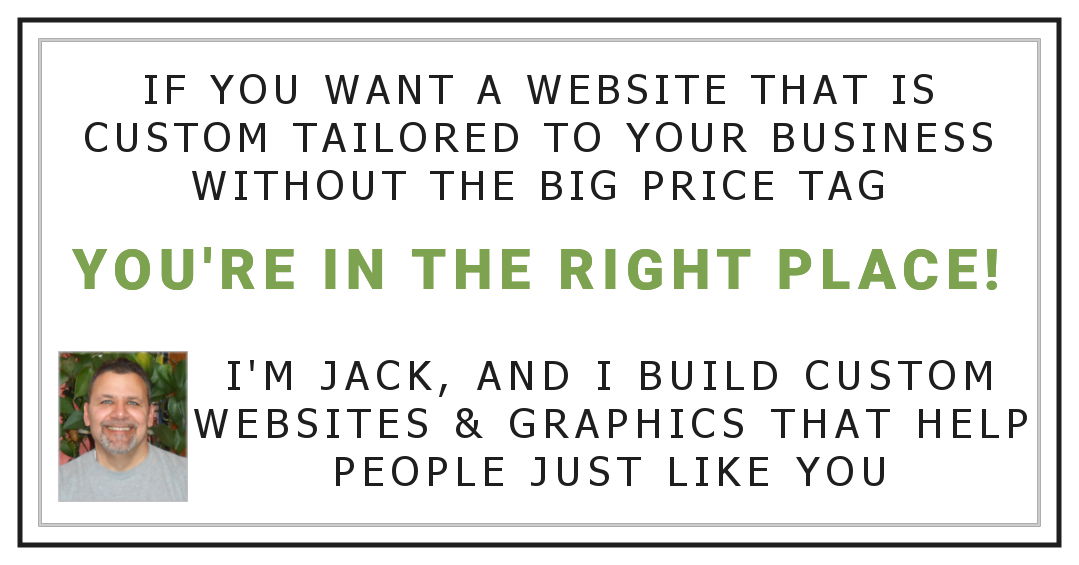 Helping Small Businesses, One Website At A Time
If you need a website for your small business. And you don't have time or don't know how to build your own. Or cannot afford the higher priced large design firms, then consider Kamduke Web Designs.
I specialize in working with small ma & pa style businesses.  Whether you want to create a place for propsects to learn about you, or are ready to begin list building, or begin funneling visitors to your online store.  Then one thing is for sure, you need a designer that will create a solution that will be customize to your business, help you navigate the endless options,  define your target audience, and do so in a wallet-friendly manner.
Stop Burning the Midnight Oil
Don't you already have enough to do! Often the people I meet have already gone to larger web design firms. And get taken back after seeing the $5,000 – $10,000 price tag. I don't know about you but I don't have that kind of money laying around.
Most can't afford that much, but still they want a website for their business. So they roll up their sleeves, get the toothpicks out to hold their glazed eyes open, and proceed to burn the midnight oil trolling through the endless websites that have do it yourself resources.
Out of frustration they'll settle for a generic website. Most will say it's okay but I can tell they aren't happy with it.
Or worse yet some just don't have the patience and reluctantly scrap the idea altogether.
A Wallet-Friendly Alternative
Small Business Owners see a glimmer of hope when they stumble upon my services. That maybe they can have an excellent customized website, and it can be affordable.
I'm a firm believer that whether you are presenting your business to a new client. Or showing it to coworkers as your new side business. Then one thing is for sure: The secret to looking professional – Is having a custom designed website
As your web designer I'll create a web presence uniquely designed for your business. A one of a kind (no templates) while also working within your budget constraints.
Traveling Salesman
Together we will create your very own personal sales rep. We'll make it customized in your image, developing personalized sales content, graphics, and pictures.
Because a website isn't just a website, it's your business, pixelated! Your business will be viewed everywhere! From nearby towns, other states and even other countries!
Why wouldn't you want your website to be a dynamic traveling sales person? Working for you 24/7/365, always showcasing your best work. Consistently working hard to generate leads and close a sale.
Let's get started
I pride myself on being able to keep costs low. I work with people on super tight budgets all the time. In most cases I can keep the pricing under $2,000 and offer flexible payment plans.
The reason I can do this is because I'm a home-based solopreneur. My overhead is low. I don't have a fancy office with a full staff. Which means I can keep prices more "wallet-friendly" then the bigger design firms charge.
Lets get started building your website today. Request a quote by clicking the "get started here" button or call me at 715-896-4094