SEO Optimized Websites for Small Business and Small Towns
Creating an online presence for small mom & pop type store fronts that want to expanding into the online world. I also create websites for small townships and villages in my area. Locations I serve include Black River Falls, Neillsville, Osseo, Hixton, and all small towns & villages in between.
Test Your Website's SEO Score For Free!
Services
In order to rank well within search engines you need to invest in your ranking efforts. Millions of websites are all competing for top positions in Google and only a 10 will make to the first page. Achieving first page status requires specialized efforts that help your website build expertise, authority, and trust. My job is to help you in that regard.

Technical Audit
Your site must be technically sound in terms of speed & structure. If the Google Bot cannot scan your website then any efforts put into improving rankings will be for nothing.

Keyword Optimization
Keywords are the foundation for content creation. If your ranking well for keywords with zero search volume then even if your number one, you won't get the conversions.

On Page Optimization
Once you have a qualified keywords then we optimize existing content around those keywords, including meta titles and meta descriptions

Off Page Optimization
We look at your sites authority and compare to competitors ranking in the top spots then formulate a strategy to make you more competitive to close the gap

Continuous Data Analysis
We need to constantly measure results. If the changes are not having the desired impact then we pivot accordingly. Measuring properly is key to sustaining gains and mitigating losses

SEO Reporting
Critical to any relationship is communication. We monitor your site and keep you aware of efforts, improvements, and alert you to potential issues. We also keep a close watch on competition.
We Know What Works, And What Doesn't.
Be wary of SEO that puts keywords on your site without research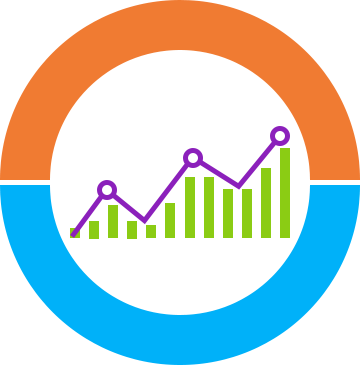 Choose a professional that can customize a SEO strategy based on your current needs and budget
Answers to Your Questions
How much does a website cost?
You have to think about your website as your online store front, or the face of your community. The more you want, the more work that goes into it, then the more it costs to build and maintain. An basic brochure type information only website will be less expensive than an e-commerce online store. It's difficult to say exactly how much a website will cost until we define all the elements that you want or need.
Do you help with SEO?
Yes.  Search Engine Optimization requirements will be revealed in the planning stage. If you're selling services or products then you definitely want to be found in search engines. But you may only need Local Optimization which is less involved, or if all you have is an informational site like a local Township then you may not need any SEO. Presuming you already have a website, then a good starting point is to have your site professionally audited. An audit will help you understand where you are not in terms of SEO, how you stack up against your competition, and recommendations of how to close the gaps. Click here to learn more website audit service.
Do you help with photos?
Yes. I have a DSLR camera, a Drone, and HD 4k Video camera that I use which bring on-site to your location to create custom images made just for you.
Why is your website so plain?
As a web designer you'd think I'd have a fancy website. I've gone through a few different designs over years and I'm finding, at least for me, that a basic minimalist design is just fine. Most of my projects tend to referrals so I don't need a lot of flashy bells & whistles to attract visitors.
How long does it take to create a website
The work flow starts with planning what you want, assembling all the components like content, photos, videos, social media, seo requirements and so on. Depending how all that goes, I generally can get it done within 4 weeks, sometimes more, sometimes less.
Do you help e-commerce?
Yes. We can integrate your website with eCommerce using WooCommerce where you can sell products or services, setup workflows to automate your sales funnel, recover abandoned shopping carts, start an affiliate program, start monthly subscriptions, create special offers, create special coupons and much more.
Do you help with writing content?
Yes. Content writing is one of the trickiest part of a website because you're writing to help your visitors but also writing for search engines.