Digital Marketing Services
for Small Town Businesses
Whether you do-it-yourself, hire a marketing agency, or work with a freelancer, one thing is for sure.  In today's increasingly digital world, online marketing is vital to growing your business.
Kamduke Web Design is a freelance web design and Search Engine Optimization service for small town communities in west central Wisconsin.  Serving the greater areas of Black River Falls, Neillsville, Osseo, and Hixton Wisconsin.
Are you a Do-It-Yourselfer?  Here's a few DIY SEO resources you can use to improve your website traffic
Website Design for Small Business   
CUSTOM WEB DESIGNS | IN PERSON LOCAL SERVICE | VISITOR FOCUSED
A website is the first chance for your organization to leave a good a impression.  It should be clean, inviting, and easy to navigate on any device.
It should convey to the visitor that you have expertise in the field, that you have authority on the specific subject they are looking for and it must convey that you are a trust worthy source.
If a visitor's user experience is riddled with issues like poor navigation, not mobile friendly, is too slow, looks very outdated, or has poorly written content.  Then chances of losing that visitor is very high.  
Learn more about my web design service
Who is your web design service for?
I live in a rural area and I like working local.   I've helped clients from longer distances but I prefer being local. I serve primarily small Mom & Pop's and small town municipalities within my area near Black River Falls, Wisconsin.   Also I don't do corporate size websites, if you need a very large website then I'd suggest checking out First Net Impressions out of Eau Claire, WI.
How long does it take to build a website?
Creating an online presence that you and your team will be proud of takes time. If during discovery we find out that all you really need is a basic online business card site then I could set you up pretty quick with a cookie-cutter google business profile.  But if you're looking for something more complicated like a custom website or an ecommerce store front site then it might take 12 weeks or more.  
How much will my website cost?
It's really another depends question.  How much it cost depends on what needs to be done, and we find out what needs to be done during discovery.  I work with small budgets all the time so I try to be flexible with clients by offering a monthly plan they can feel comfortable with.  I can give you a better estimate of your investment once I understand what you want on your website.
Do you charge by the hour?
Yes I can work at an hourly.  Some people only need a little bit of work so paying for a few hours makes more sense.  But if you need a website make over or a new website and cash flow its tight, then it makes more sense to do a monthly budget. 
What you mean by monthly budget?
Some people need a lot work done but cannot afford to pay a lump sum.  For example you might need a new website and SEO work but cash flow is tight.  If that's the case then we can work out a monthly amount your comfortable with for a committed period of time.
What's the benefit of monthly budgets?
Easy entry point – little money out of pocket to setup your plan
Stability – Predictable monthly investment without surprises. Payment rate is locked for as long as you stay on the existing payment plan
Quicker build – I'll allocate more than the minimum 2hrs to your project each month.  Which means a faster turnaround time.
Site Security – I'll scan for malware and protect against any brute force attacks from outside entities.
Site maintenance includes routine updates, minor changes, scheduled monthly backups
Cancel anytime without payment penalty after the agreed upon time frame, so there's no risk of being locked into long-term situation.  (site is the property of kamduke web designs until after the final payment has been made)
What all goes into creating a website?
It starts with planning what you want and why you want it.  But for the most part the sequence of events is: 
Obtain a suitable domain
Obtain hosting for the website files
Obtain a security certificate
Load & Configure the CMS
Add functionality based on needs
Blog Considerations
Ecommerce Considerations
Review SEO considerations
Bring in assets like images and written content
Configure layouts & menu's
Begin drafting design
There is more to it but that is gives you a general idea
Grow Your Business Organically with Our Foundational Local SEO Service
ROI FOCUSED | TRANSPARENT | PRINCIPLE CENTERED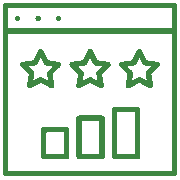 Online Visibility
Hundreds, maybe even thousands of people are looking for your service.  Problem is they can't see you yet.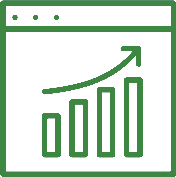 Traffic Growth
Chances of earning clicks on the 2nd page of Google is virtually zero.  Lets work on moving towards page one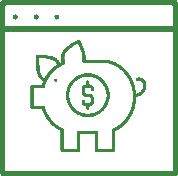 Long-Term Value
The objective of implementing SEO is to be found by customers who need and find value in your services
Learn About Search Engine Optimization (SEO)
What is SEO?
Search Engine Optimization (SEO) is the practice of making hyper-focused improvements to your online presence in an effort to rank better in search results.  The more relevancy you have for a high-valued key phrase the more likely that Google's algorithms will give you a better ranking.  Better rankings means more leads, sales, and revenue, without having to pay for Advertising.  
What is Pay Per Click (PPC) Advertising?
Pay Per Click advertising is also hyper-focused on high-valued key phrases.  But you pay Google $, and they will position your advertisement above organic search results.
Which is Better, SEO or PPC?
Both have the ability to provide a desirable Return On Investment.
PPC is mostly a short term strategy that can get you visibility immediately.  However, once you stop paying Google the visibility is gone.  PPC can also be a long-term strategy, for example if you consistently get a great ROI then why stop?
SEO is the longer-term strategy.  It takes time and a lot of effort to rank well, specially in the crowed regional & national markets.  But once you do, the high rankings you achieved can last for years.
Ideally a blended approach is best.
What it the process for SEO?
Approaches to SEO can vary depending your goals and budget.  For example full-blown SEO Agency will have multiple teams for each element within SEO.  While a freelancer will focus on one or two elements that give the biggest bank for your buck.
SEO starts with understanding your customers and your business offerings so we know what high-valued key phrases to target.  
Qualify the key phrases to ensure they can be ranked, have enough volume, and have correct intent.  
Technical review to mitigate issues that interfere with Google algorithms
Content audit to ensure meta tags and copy are congruent with target phrases
Manage external factors to improve relevancy on key phrase topics
Ongoing monitoring and tweaking based on results.  
What is your Work Flow?
I learn about your company, it's culture, it's products, it's ideal customer, and you, the person who is the change agent, or driving force behind the company. 
Then I take the approach of what can give you the biggest bang for your buck approach.  I'll audit your online presence, compare you to competitors, root out qualifying keywords, and then determine best course of action.  More often than not, the on-page is the place to start. 
But I'll give you feed back on your off-page and design as well.  Then I continually monitor competitors and your rankings  and keep tweaking to nudge up the rankings.
Do you Adhere to Google's Webmaster Best Practices?
Yes.  Google has published a best practices guide which you can view by clicking here.  I take the high road, no exceptions, so don't ask me to perform any illicit practices.
Can I Guarantee a #1 Ranking Position in Google, Bing, or Yahoo?
I wish I could but only Google, Bing, and Yahoo can control ranking position.  I can guarantee the due diligence required to find qualified search phrases with the best opportunities to rank well
Will You make all Website Changes for us?
Yes of course.  Search engine optimization will require a number of changes to your website as well as external sources pointing to your website.  I can either submit a list of recommended changes for approval or I can just make the changes and report them monthly.  Your choice
How do You Measure the Success of SEO Campaigns?
I look at the amount of traffic you get for the chosen key phrases.  I also look at the conversion rates once they get onto the website.  Sometimes you can get traffic, but the websites ability to convert is off.   I monitor rankings and tweak content to consistently improve, but my Goal is always ROI. 
How much does SEO cost?
I try to keep pricing simple and wallet-friendly, working within the constraints of my 2hr minimum or subscriptions.  To give you an idea of SEO investments, some bigger companies invest upwards of $10,000 a month.  Most small companies invest $500 – $5000 a month.
Stay Relevant and Improve Online Visibility with Scheduled Social Media Content
Learn About Our Unique SEO Process
What is Scheduled Social Media Content?
It's posting relevant content to your social media accounts in a regularly schedule fashion.  For example once a week, or once a day.   
How does Regularly Schedule Posts Help My Business?
First of all it shows visitors that you are current and active which is encouraging to them.  Also the content you post on Social Media is detected up by Google, Bing, and Yahoo.  
Why can't I make my own posts?
You can and a lot of businesses do.  But there are a number of owners who are just too busy to keep up with Social Media and pretty much abandon their efforts to keep up.  As a result visitors might think they are no longer doing business because of no current posts.
How does Scheduled Social Media Work?
I scour the internet to find articles that are relevant to your industry.  Depending on how many posts you want, I may curate 30 – 60 articles and then schedule them post one at a time over the next 30-90 days.   It's a nice way to keep current and relevant.  Remember Google loves relevant content.
How much does Scheduled Social Media Cost?
I try to keep pricing simple by working within the constraints of either my 2hr minimum or subscriptions.